Hello everyone!
The same thing happens each year.. just after the Christmas period and the sales period comes the Valentines' Day celebration. It is definitely impossible to avoid it, each shop and restaurant are spreading the love with love decorations and gifts ideas to encourage customers to show their tenderness to their other half. Meanwhile, it reminds all the single people that they are alone on this day of love.
It is a commercial celebration and it is getting more trendy each year, that is why PR and advertising worlds are focusing on Valentine's Day as Halloween or Easter in order to make profits.
Indeed, some advertising and PR agency are planning their campaign sometimes a year ahead.
Nevertheless, some brands are making Valentine's products for ages, for instance, Cadbury sold chocolate heart-shaped in 1860 and the first Valentine's card produced by Hallmark was in 1913.
However, as Valentine's Day was last Tuesday, then, it's time to be honest and to show the best and the worst 2017 Valentine's Day ads!
Fancy a drink for two in Burger King?
This last Valentine's period, Burger King France offered their customers – only for Valentine's period – a cup where you can drink your soda with.. two straws!
How romantic is that, right?
Deliveroo – Third Wheel Kevin – UK
On Valentine's Day, Deliveroo also thought about all the single person or the third wheel person, brilliant! Truly love the British humour.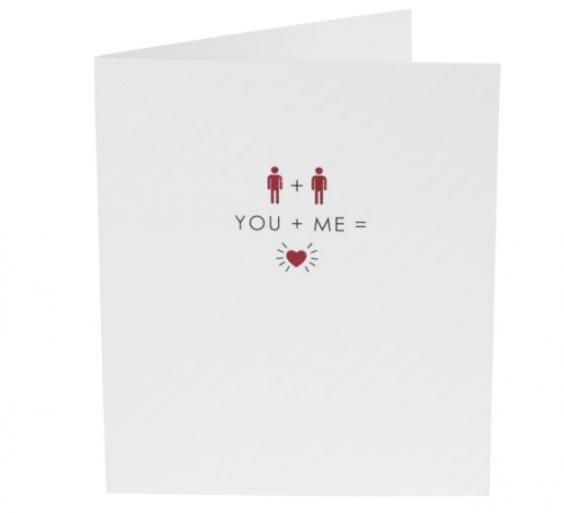 This year, Sainsbury launched the first range of same-sex couple cards for Valentine's Day!
If you are lucky enough to live in London, you might have seen these series of billboards.
Each of this billboard contained 300 replaceable cards that can be peeled off and given to your partner in order to help all the forgetful passengers to pick up a Valentine's Day card!
Love the idea !
Burger Kind Israel had the clever idea to create "The Adult Meal" which refers to the traditional Kids Meal as inside you still have "toys" but for adults (+18 as specified on the box haha)!
If you are a pizza fan and you needed a gift for Valentine's Day, the best solution for you was to eat pizzas as Dominos pizza offered their customers the chance to win a 22-carat engagement ring in the shape of: a slice of pizza.. (glamorous isn't it?).
However, only one ring of this type existed and it was a real competition to find its owner!
Which ad is your favourite ? Leave a comment 🙂